Growth by Perception by Dr. Jay
Here is a quick 10 minute video on why being loving, optimistic, and full of faith, make a healthy you! God made us magnificent. But our 'environment" and "decisions" determine our make up.
Nature's Institute has begun adding hundreds of hours of Exclusive Webinar content you won't find anywhere else! These webinars are available to NI Subscribers and members to watch and revisit at their convenience to absorb all of the teachings easily missed in a live classroom or live stream environment. We've made one of our webinars FREE so you can experience the value of the growing library of Natural Healing, Remedies and other teachings available.
Discover Hundreds of Herbs, Formulas, Compounds, Blends & More!

We've added hundreds of articles to our growing "Herbs, Formulas, Compounds & Blends Archive" easily search through hunderds of life changing formulas and blends all written by one of our Natural Experts and always cited and sourced by credible Journals and Institutions. Simple Herbs are available to all but only our members and NI Subscribers have access to all of our compounds, formulas, blends and more!
From attending a live course with one of our world-renowned experts to becoming certified in the latest natural health solutions, you're in control! Learn for free or become a NI subscriber. Create an educational journey—customized just for you.
College Accredited Courses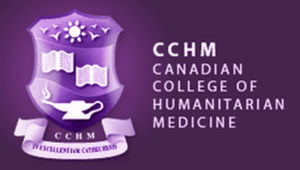 The CCHM has partnered with Nature's Institute to offer you College Credit towards a degree as an Integrative Health Coach! Listed below are some of the courses the CCHM has decided to award credit towards. This is a great opurtunity and a significant discount on price compared to taking all the courses directly through the CCHM. you can learn more about the CCHM and their programs at their website http://www.cchm-edu.org/
Subscribe To Get The Latest Nature's Institute Updates
Find Remedies, Live Naturally, Explore Courses & Much More.