Meet Dr. Jay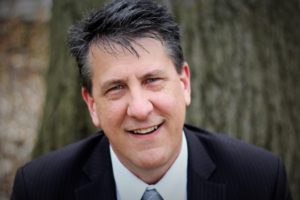 Dr. Jay has 3 decades of holistic health experience and can help you make informed decisions and choices about improving your life.
Dr. Jay started as a surgical nurse and taught anatomy and physiology at the college level for decades. His degrees include a doctorate and PhD in integrated Medicine (IMD) a masters in Natural Health, a Ph D in Holistic Health Sciences, and a PhD in Traditional Naturopathy. Furthermore, is board certified in Orthomolecular medicine and peer reviewed scientific author. He is a nationally and internationally known speaker and has lectured to over 500,000 people. He is a member of the American Association of Drugless Practitioners and a published book author.
Dr. Jay is highly recommended for his ability to present key issues with a clear understanding and integrity!
Doctorate and Ph.D in Integrated Medicine-Quantum Physics
Ph.D. Holistic Health Sciences (Summa cum Laude)
Ph.D. Traditional Naturopathy (Honors Graduate)
Surgical Technologist (Honors Graduate)
Board Certified Holistic Health 
  A.A.D.P 
National ARCB Certified Reflexologist
Certified Flower Therapist
Certified Leader in Natural Health
Association Customer Service
Book Author/DVD's Life is a Teeter Totter and Outsmarting HPV
International Lecturer U.S., Canada, Mexico, Israel, UK, China, over 150,00 people
Private Practice- 17,000+ clients
The same remedy is not always right for everyone, Dr. Jay will help you find the best nutritional remedies for your body's current needs. Your journey to personal health begins here.
Your life, Your body, Your Choice
Natural Health and Integrated Care do make a difference. This approach to your lifestyle works with modern medicine to achieve Wellness. Educate yourself and understand all your options and opportunities.
Many clients seek Dr. Jay's guidance on lifestyle changes. He has been studying herbs and natural health for over 30 years.